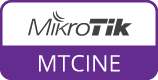 MikroTik MTCINE Training Course at MikroTik RIGA BOOTCAMP – 15th – 17th Nov 2017
We are very proud to announce an exclusive opportunity to receive training in MikroTik's own Training Centre located in Riga, Latvia. Not only will you be receiving the very best of training from some of the best MikroTik Trainers in the world, but the price also includes:
One Evening Meal for each day being trained
Hot/cold refreshments and lunch each day while being trained
3 days of quality MikroTik training
Guided Tour of the City on Saturday 18th Nov (weather dependent) with fun quizzes and games with prizes
MikroTik RouterBoard
An "Event Bag" full of more goodies
The Course
Dedicated to WISP, internet service provider, network engineers and system integrators that want to improve the knowledge of BGP, MPLS e Traffic Engineering on RouterOS.
The MTCINE training course will include iBGP and eBGP, Route distribution and routing filters, MPLS, LDP based VPLS tunnels, BGP based VPLS, VRF, L3VPN, OSPF as CE-PE protocol, Traffic Engineering.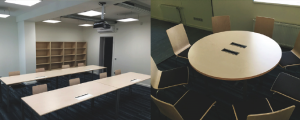 The training will be provided by the Official MikroTik Certified Trainer Lorenzo Busatti in the English language.
The full contents of the MTCINE Training is published here: view outline
Dates of Event
A full immersion training in these 3 days
15-16-17 November 2017
At the end of the training each participant will attend the MTCINE Certification exam. The one hour test will be in English at the Mikrotik Training Server. Successful candidates will be able to download the Certificate.
Location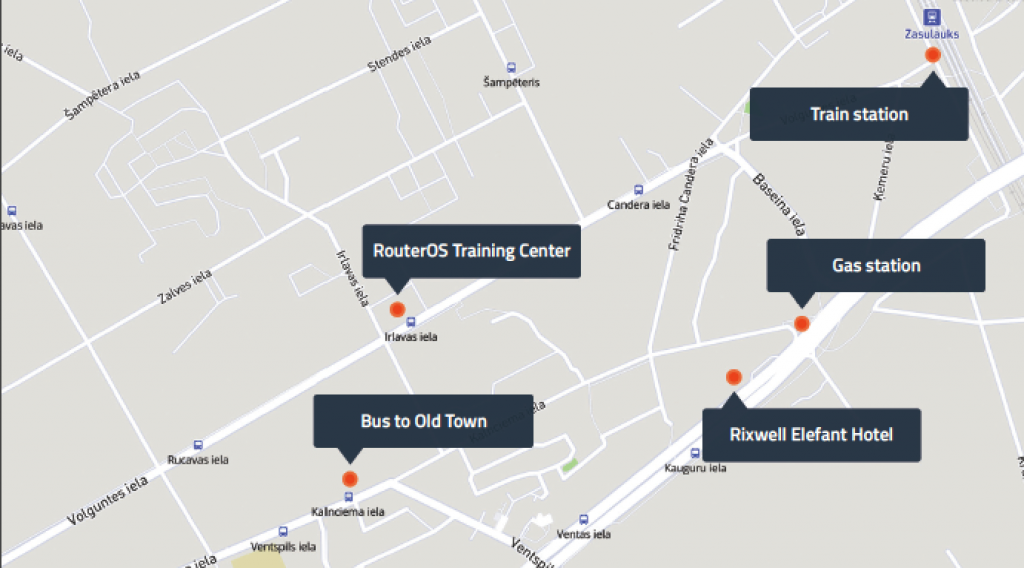 MikroTik Training Centre in Riga, Latvia!
Address: Volguntes iela 32, Riga, Latvia
The week of Nov 11-18th is a very special time for Latvians. You will be visiting Riga at a time of major celebrations in the Capital City including Bear Slayer Day and Proclamation Day on Nov 18th.
Prerequisites
Each participant must come to the training equipped with their own laptop: equipped with Ethernet and serial port (maybe with USB/RS232 adapter) capable of running Winbox. For attempt the certification test the MTCRE Certification is required.
Language
The training, materials and final test will be in ENGLISH LANGUAGE
Insurance
Please, note that organizers cannot provide any type of insurance for participants. The participants are recommended to arrange individual insurance.
Visa
The participants are kindly suggested to contact the appropriate embassy in their countries to check whether an entry visa is required.
If other kind of Visa is required, please contact a local travel agent to organize the trip. We will not provide any assistance or invitations for obtaining a visa.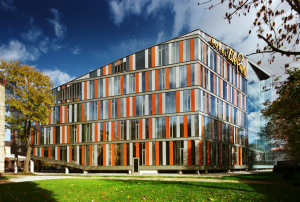 Hotel
We highly recommend using the Rixwell Elefant Hotel. It is only a few minutes walk from the Training venue. Prices for Bed and breakfast are approximately €40/night.
Price
The cost of the training includes:
– Printed materials with the training contents;
– Coffee Breaks;
– Lunches;
– A free RouterOS license(L4) or P1
The cost of the training don't include:
– Lodging, travel, laptop, ethernet and serial cables, power outlet strip;
– What didn't mentioned in the "include" voice
* Prices are excluded VAT, if you own a company and have a VALID VAT number, please let us know before ordering. We will send you a personalised order so you don't pay 22% of VAT.
For this special and unique event the seats are very limited: please do not book hotel and/or flight before you receive our confirmation, thanks.