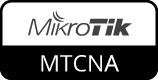 MTCNA • Mikrotik Certified Network Associate
Dedicated to WISPs, internet service provider, network and system integrators, to know the MikroTik RouterOS system.
The MTCNA Training is the basis of Official MikroTik training system, with a lot of pratical exercises on the RouterOS system and it is indispensable to access to the other courses:
MTCRE – Routing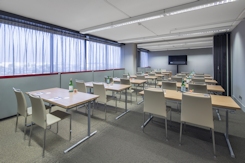 MTCWE – Wireless
MTCTCE – Traffic Control
MTCUME – User Management
MTCINE – Inter-networking
The training will be made by the Official MikroTik Certified Trainers Lorenzo Busatti and Guilherme Ramires in english language.
MTCNA Training topics: Introduction to RouterOS and RouterBOARD, base configurations, DHCP, Firewall, Wireless, Traffic management, Bridging, Routing, Tunnels,Tools, problem fixing, MikroTIk Certificazion test.
The full contents of the MTCNA Training is published here: http://www.mikrotik.com/pdf/MTCNA_Outline.pdf
Dates of Event
A full immersion training in these days:
27 March 2017 – MTCNA – 8:30-18:30
28 March 2017 – MTCNA – 8:30-18:30
29 March 2017 – MTCNA – 8:30-18:30
At the end of the training each participant will attend the MTCNA Certification exam. The one hour test will be in English at the Mikrotik Training Server. Successful candidates will be able to download the Certificate.
Location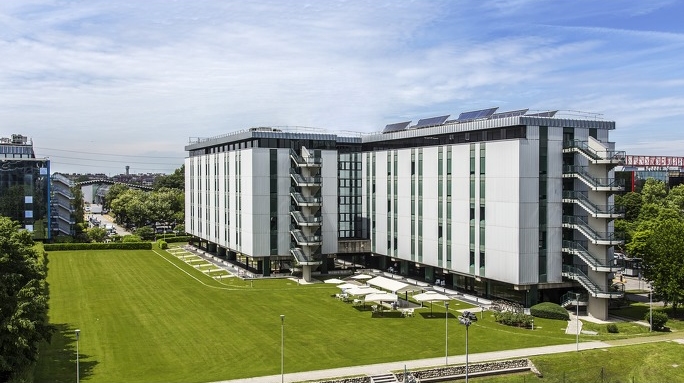 THE SAME HOTEL OF THE MUM
NH Milano Congress Centre, Milan (Italy), Italy
Address: Strada 2a, Milanofiori 20090 Assago Milan
Prerequisites
Each participant must come to the training equipped with their own laptop: equipped with Ethernet and serial port (maybe with USB/RS232 adapter) capable of running Winbox.
It is strongly suggested a good basic knowledge of TCP / IP and routing.
Language
The training, materials and final test will be in ENGLISH LANGUAGE
Insurance
Please, note that organizers cannot provide any type of insurance for participants. The participants are recommended to arrange individual insurance.
Visa
The participants are kindly suggested to contact the appropriate embassy in their countries to check whether an entry visa is required.
If other kind of Visa is required, please contact a local travel agent to organize the trip. We will not provide any assistance or invitations for obtaining a visa.
Price
The cost of the training includes:
– Printed materials with the training contents;
– A FREE MikroTik Wireless Router;
– Coffee Breaks;
– Lunches;
– A free RouterOS license(L4) or P1
– A free MUM voucher (subjected to avalaibility)
The cost of the training don't include:
– Lodging, travel, laptop, ethernet and serial cables, power outlet strip;
– What didn't mentioned in the "include" voice